Our COVID-19 health education materials are available for download free of cost.
Our Response to the
COVID-19 Pandemic
Every day, the COVID-19 situation in India and Bangladesh becomes more desperate. Health facilities and healthcare workers are overwhelmed, and India is grappling with an acute shortage of oxygen and basic healthcare supplies.
​
Family caregiving is now more critical than ever. Hundreds of thousands of patients and families are being forced to manage the illness by themselves at home.
We are in a unique position to contribute and we are doing everything we can to effectively mobilize a rapid response.
Our efforts during this second wave are still evolving, but we have outlined them below as they currently stand.
​
Reaching 2000 COVID-19 positive households daily through IVRs and WhatsApp, and on average 125 per day for in-depth counseling and support for caregivers and patients with our live tele-trainers. We are rapidly scaling the teletraining by 10x to reach more families faster.
​
Supporting a network of NGOs (66 partners and growing) to reach a population of roughly 11.5 million living in rural and underserved areas. This includes training and following up with their front line staff to protect themselves and their communities.
Expanding our tele-trainer support via an inbound, live support helpline that can be used by home isolated patients and families, NGOs, and anyone who has questions about COVID-19, or accessing healthcare resources in rural and low resource settings.
Distributing 200 oxygen concentrators to underserved facilities in regions with the greatest need. We are also identifying gaps and will provide more of these direct resources such as home-care kits in underserved communities.
​
Creating new content with information on how to manage COVID-19 at home without reliable access to healthcare, vaccines, and additional precautions to take during this emergency. Updated content will be available on our website.
Continuing to support our network of nurses across 165 hospitals who are on the frontline, and the patients and families they reach daily, including answering their questions over WhatsApp.
​
​
For real-time updates, please follow @noorahealth on Twitter or Instagram, where we will be sharing insights and data from the frontlines of the response.
If you would like to learn more about any of our initiatives or to find ways to collaborate, please reach out to us at covid19@noorahealth.org.
Specifically, we can support more organizations with:
​
Our capacity building through training of frontline staff

Providing access to our helpline

Supporting outreach to home isolated patients
Other Ways You Can Support
Please share our openings (all based in India or Bangladesh) among your networks.


Support our work and expanding our programs by donating today.
Response Activities To-Date
Updated March 2021 before the devastating second wave of COVID-19 took hold.
We will update the below with our 2.0 Response activities when our team has the capacity.
​
Developing evidence based content on COVID-19 to keep communities safe and healthy
---
Our content is a comprehensive overview for communities to understand important preventative behaviors and vaccinations related to COVID-19. These are all based on evidence based guidelines and resources from WHO/MoH. The content is being updated regularly and in new languages. Visit here for General Awareness and Prevention content, and here for Vaccinations.
---
Distributing content and health messaging through trusted communication channels
---
In partnership with the Government of Bangladesh, State Governments in India, and large NGOs we have tapped into a network of trusted communication channels to deliver our health messaging and content. These are being used to communicate about prevention, healthcare worker safety and vaccinations across communities.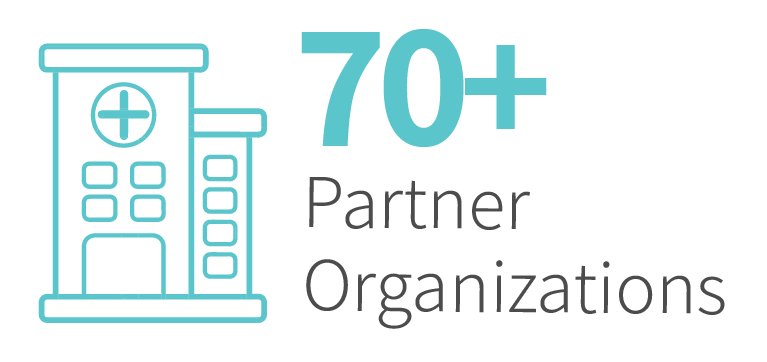 ---
Managing HealthAlert WhatsApp support for Bangladesh
---
We have worked in partnership with Turn.io and the Government of Bangladesh to develop an interactive WhatsApp chatbot through which citizens can access COVID-19 guidelines. We are also developing similar chatbots for Facebook users and frontline healthcare workers, due to launch in mid-2021.
---
Using WhatsApp to provide accurate information about COVID-19
---
We are providing COVID-19 specific information to families who reach out over our WhatsApp services, and also have a line dedicated to frontline healthcare workers, to ensure they have easy access to the most updated government guidelines at all times.
---
Conducting research for a more informed COVID-19 response
---
We are committed to garnering insights into the perceptions surrounding COVID-19 in India. From families to our government partners, we have learnt of their needs and responses, and have integrated these learnings into our COVID-19 content creation. These insights inform the overall work, design and development of our response. We will continue to publish our findings to help inform others as well. View all our Needs Finding Reports here.
---
Training family caregivers of home isolated COVID-19 positive patients
---
In collaboration with local governments and municipalities, we have launched a program to provide comprehensive, empathetic and proactive teletraining to families of COVID-19 positive patients in home isolation. Patients and caregivers learn about key topics like symptom and pre-existing medical condition management, caregiver precautions, and hospital care-seeking practices. The program is currently being implemented in Maharashtra, Punjab and Bangladesh.
---
Augmenting training sessions and mentoring nurse Master Trainers
---
Over 700+ trainers across 150+ hospitals in India have been mentored to include COVID-19 related content within the daily Care Companion Program training sessions. In addition to the new topics, the trainings are conducted in ways to ensure adequate social distancing and stricter hygiene practices.
---
Ensuring the health and safety of our team
---
This is our first priority. We transitioned to working from home in mid-March and cancelled all upcoming, in-person events. Some team members from partner organizations are slowly but surely resuming their visits to our partner sites and hospitals, while taking every precaution possible.
---
---
On a hopeful note, we are immensely inspired by our local partners, nurses, trainers, and team who have stepped up in a desperately unique time.
​
We will continue to share their stories in the weeks and months to come.
We've believed all along
that it takes a family to improve
health outcomes and save lives.
This crisis puts that belief front and center. If we can provide any health materials or, if you would like to discuss how we can work together, please reach out to our team at covid19@noorahealth.org
​
Connect with us on Instagram for more updates & health education content